We believe there is no substitute for proven experience. We listen carefully, then respond quickly to put into motion our years of experience to deliver a system that best fits your needs today and tomorrow.
Our Engineers have experience in the following areas:
WIRE & CABLE INDUSTRY: Extruders, Wire Drawings, CV Lines, Stranders, Pay-Offs, Take-ups, Re-Winders, Fiber Optic and Tension Control.
FOOD INDUSTRY: Starch and Dryer systems, Wrapper and Packaging machines.
PRINTING INDUSTRY: Six and Eight Decks machines.
BLOW MOLDING INDUSTRY
INJECTION MOLDING INDUSTRY
CEMENT INDUSTRY
PAPER INDUSTRY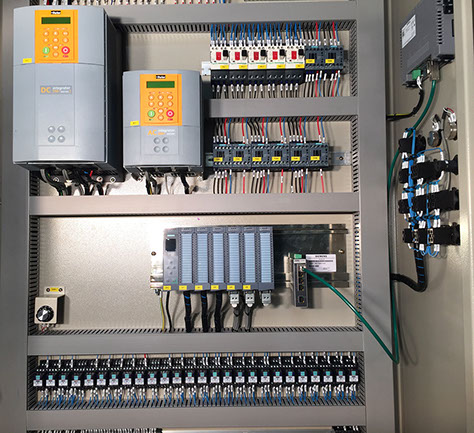 1275 Bloomfield Ave.B7-43 /Fairfield, NJ07004
Phone + 1 (973) 439-9444 / Fax (+ 1 866) 8928724
Email: sales@designandengineering.com